Staff
Our dedicated staff members are here to provide support, compassion, and information to help you through your journey of grief and the celebration of your loved one's life.
Apfel-Ehlert Funeral Home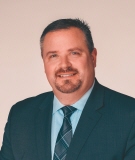 Kevin Apfel
Funeral Director/ Owner
kevinlapfel@gmail.com
Kevin was born and raised in Janesville and was a 1991 graduate of Parker High School. He has been in Funeral Service since 1993. After attending UW Platteville, he continued his education at Milwaukee Area Techincal College and graduated from its Funeral Service Program in 1995. While attending Mortuary School, he also worked full time at the Becker Ritter Funeral Homes in Milwaukee, Elm Grove and Muskego. Upon Graduation, Kevin moved to Fiss & Bills-Poklasny Funeral Home in Oshkosh. In late 1997, an opportunity was presented to Kevin to move back to his hometown of Janesville, and that is where he remained until Russ Ehlert inquired about having Kevin and his wife, Jenifer purchase the Ehlert Funeral Home in Edgerton.
When not working at the funeral home, Kevin enjoys golfing, hunting, and relaxing on the deck watching the wildlife.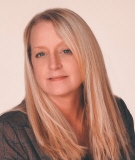 Jenifer Apfel
Funeral Director/Owner
info@apfelfuneral.com
Jenifer grew up in Footville and is a graduate of Parkview High School in Orfordville. After graduation, she attended and graduated from the Criminal Justice Program at Blackhawk Technical College. She worked as a Security Sergeant for General Motors for many years, while going back to college at Blackhawk Technical College and UW Rock County for Registered Nursing. While doing her clinical studies for Nursing she found an interest in Funeral Service. She transferred to Milwaukee Area Technical College, where she completed her degree in Mortuary Science in 2007. After completing Mortuary School, she worked for a funeral home in Janesville until 2014, where she completed her apprenticeship and attained her Funeral Director license in 2008. In 2014, she had an opportunity to work for Gunderson Funeral Home, Madison, where she was able to enhance her skills in embalming, cosmetics and care of the deceased (specializing in trauma), which is her true passion. In 2015, her and her husband had an opportunity to purchase Ehlert Funeral Home, Edgerton. She now helps her husband operate Apfel Ehlert Funeral Home & Cremation Service, where the couple have now made Edgerton their home. Jenifer also works as a contract employee for Gunderson Funeral Home, Madison. On January 1, 2020, Kevin and Jenifer were given the opportunity to expand their care for families and purchased Whitcomb-Lynch Funeral Home in Janesville. The couple are proud to serve both communities.
Jenifer and her husband, Kevin have four children: Cody, Cassidy, Sasha and Elena. She enjoys motorcycling, golfing, volleyball, singing and playing piano (Keyboard), spending time with her family and friends, especially her black lab, Livvie LouLou and grandpuppy, Jager. Jenifer and Kevin are also excited to be having their first granddaughter due in March.
Jenifer is a member of St. John Lutheran Church, Edgerton, Edgerton Town & Country Club (Tuesday Night Women's League) and Past President of Wisconsin Funeral Directors Association for the South Central District.